You must be logged in to view sessions.
Sat, Aug 22, 11:00-12:00 JST
The focus of my presentation is on how extensive reading is actually used in second and foreign language (L2) contexts and its impact. I begin with a brief overview of extensive reading in which I discuss the history and nature of extensive reading. Next, I go over the ten principles that my colleague, Julian Bamford, and I formulated from our analysis of successful extensive reading programs. This is followed by a discussion of the findings of a study on the practice of extensive reading and the extent to which the 10 principles were reported to have been used. I then go over the effects of extensive reading on L2 learning. My presentation concludes with some speculation on the practice of extensive reading in the near future.
The focus of my presentation is on how extensive reading is actually used in second and foreign language (L2) contexts and its impact. I begin with a brief overview of extensive reading in which I discuss the history and nature of extensive reading. Next, I go over the ten principles that my colleague, Julian Bamford, and I formulated from our analysis of successful extensive reading programs. This is followed by a discussion of the findings of a study on the practice of extensive reading and the extent to which the 10 principles were reported to have been used. I then ... more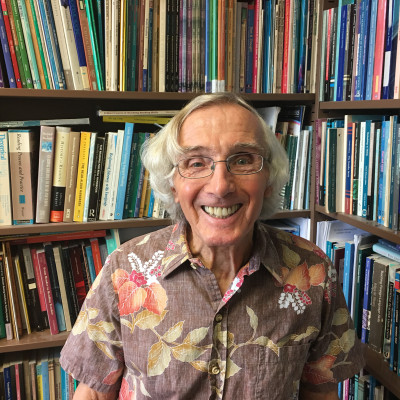 Speaker: Richard Day
Dr. Richard R. Day, professor, Department of Second Language Studies, University of Hawaii, is the author of numerous publications, particularly on second language reading. His publications include New Ways in ... more